"We have forgotten how to be good guests, how to walk lightly on the earth as its other creatures do."
– Barbara Ward
I've been wandering around the world on and off now for more than half my life, and I've recently observed an increase in people traveling to parts of the world that would be considered secluded, beachy, and full of local flavor. Even compared to a few years ago, some of the most beautiful Islands of Bali and Lombok, Indonesia, have been more populated with tourists than years before.
I am stoked to see the tourism industry alive and well, as its given way to many luxuries that I personally have been able to take advantage of: wifi, fresh water, cleaner accommodations, safer conditions for solo travelers, much better food choices, and let's not forget local beer for the masses. Thank you local beer; you will never take the place of wine, but in South East Asia, you are my number one pick!
Part of what I think keeps pulling me back to remote locations, is that the environment feels untouched. There's a vibe of simplicity to the people, culture and food… but as we all know appearances can be deceiving.
Pristine conditions are becoming rare, because travelers are increasing in rapid numbers and the surrounding beauty seems to struggle under the weight of it all. Progress can be good. But as there have been advancements in technology and safety, there have also been a mounting pile of troubles: pollution, sanitation issues (issues is a gentle way of saying shit is everywhere – ass to ocean) and quiet villages ebb and flow with tourists rapidly consuming resources and destroying their natural ecology.
I understand, and am not ignorant to the fact, that I too am a yearly contributor to both; progress and problems. I bring abundance and my Canadian smile into struggling economies, but yet at the same time, I use several transportation services: trains, planes and automobiles, as it were which contribute to decreased air quality and pollution. However, when I travel, I continue to live by the same motto as at home, help not harm.
But there are those who harm. Not intentionally, I would assume, but they arrive like a hurricane in a tropical storm or like an unknown virus that kills slowly. Either way, I have met you. We have met several times on a beach, in a restaurant, or waiting to get on a fast boat to our next tropical destination. I don't want to beat around the bush; I am officially annoyed with you. Maybe it's my German/Indo-Fijian blood that boils quickly, but you are officially getting under my usually relaxed – while – I – travel – nerves.
If you are a regular traveler, I am not necessarily addressing you; or maybe I am. Only you know the answer. Maybe you are the type of person I've locked eyes with momentarily, when I'm at my peak of agitation; you slowly shift your eyes away from mine, completely unaware of the words that I am desperately holding back. And I have held back.
BUT TODAY IS THE DAY.
The words I have chosen today, I have chosen with care and not out of judgment or anger. I have a tendency, in my past, to be like a lion ravaging a gazelle when I'm called to fight for a cause: human rights, animal cruelty and the root of it all: unconscious thoughts turning into unconscious actions which inevitably affect us all.
As a yogi, I breathe deep. I breathe with intention. I breathe in and then… and then… cough? Wait, why the fuck am I coughing? Ah yes, because a big puff of smoke was just blown in my direction while watching the sunset at an open air restaurant. As I observe the people around me, it's like a conspiracy; each person has methodically picked up a ciggy and lit up. Even the wind has chosen to be in on the plot and shifts unfavorably. Ugh.
This is not an issue of smoking per se. Well, of course I have issues with smoking, as I would like us all to enjoy health and longevity. But in this situation, I am a bit selfish… I would like my whole body to experience the delightful spicy smells of Indonesian traditional rice and noodle dishes, as they are served table to table. However, as I sit watching the darkness descend; there is a darkness shifting into my nostrils, eyes and heart.
Not only do I need to take shallower breaths to minimize the effects of tabaco and poison wafting through the air, but as I observe the thoughtlessness of ashes being dropped onto the beach and the flippant wrist flick that sends the butt of the cigarette into the ocean, a place deep inside of me becomes wounded. The impact that these actions have on this place, times millions of people, means a transformation from beauty to beast.
As you breathe, I breathe. As you exhale, nature inhales.
All is one.
So what does all is one, really mean? Does it mean we do what the majority of locals do? Do we throw toilet paper, cigarettes and garbage into the streets, beach or ocean because, 'when in Rome?' I will answer swiftly and without hesitation – ABSOLUTELY NOT.
If we are striving to live without trauma on the environment, we need to learn to tread much much more lightly. To BE ONE, is to think about the impact we'll leave when we are done 'touristing' around. To BE ONE with nature, energy and people, is to quietly walk among them and find ways of improvement rather than destruction.
Maybe you're not an unconscious smoker but you are still finding your way from sleep to awake. We all are a work in progress, which is why, like a mirror reflecting, I am you and you are me. I too, still struggle with leaving a gentle foot print in the sand. Here is a small check list for observation, not judgement, on how many of us live in another's home land.
Do you…
1. Keep your sound on your phone in public places (email/text/call notifications)?
2. Spit gum out onto the earth or even better; shove it under a restaurant table waiting for someone else to worry about?
3. Speak louder to locals in their country, maddened that they can't seem to grasp your LOUD English lesson?
4. Think what you have to say is so important that you speak loudly to everyone regardless of the time of day?
5. Think the hotel and locals are your children's babysitters? Do you ignore your kids arguing and loud complaining because YOU are on holidays?
6. Tend to want the best photo regardless of the people who have arrived to the sunrise/set attraction early. You step in front and block everyone without apology?
7. Throw your garbage on the beach, in the ocean or just randomly on the ground?
8. Toss toilet paper in bins provided, or do you think that's gross and flush it down the toilet anyways?
9. Touch the ocean reef when asked not to?
10. Choose not to recycle, because it's not obvious in some places, or do you minimize plastic bottles and drink from a reusable one?
11. Eat endangered animal meat?
My dear friends, I realize we could go on and on about lists and the 'dos and don'ts' of traveling consciously. This list is obviously not complete, but that's the point… we ALL need to add to this list and make it more comprehensive, rather than minimized.
What I'm asking is this, plain and simple: please think about the impact you have on your environment and community near and far. Just as a simple smile or a frown can change another's day, extrapolate that into your interactions with foreign lands, and I believe the message is quite clear.
In case you have forgotten, you are of extreme importance in this life. Your actions matter. So walk gently on this earth my dears…walk gently on this earth.
About Becca Pati: Canadian born and international yoga teacher, Becca Pati, has helped create a beautiful community of yogis, fitness peeps and massage addicts. She's a Registered Massage Therapist, Experienced Yoga Teacher (E-RYT 500), an Ayurvedic Nutritionist and a published blogger (www.yogayikyak.com).
In 2006, she established Divine Health Studio (www.divnehealth.ca), a Wellness Center, in St. Albert, Canada. Becca teaches motivating, dynamic and edgy yoga classes/ workshops at her Yoga Studio and on YouTube. As well, traveling is a huge passion and where she gains a lot of inspiration, so it seemed only natural to start offering yoga/meditation retreats in exotic places!
Check out her website (www.beccapatiyoga.com) and come play yoga somewhere fabulous: Indonesia (Bali and Gili Air) April 6-16/2016 and/or Belize November 2016.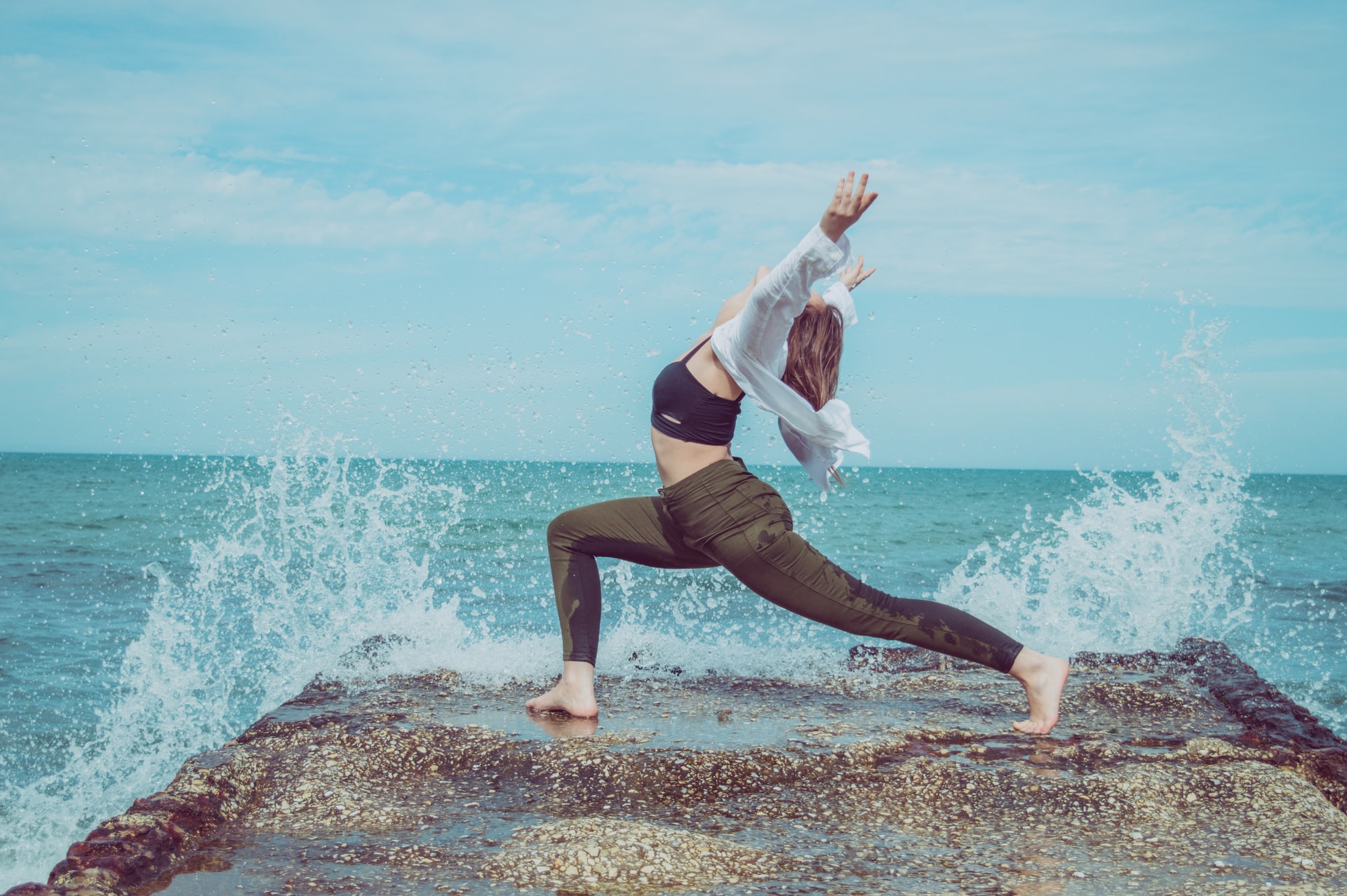 Photo by Chermiti Mohamed on Unsplash. Many people suffer from bulging discs, but aren't quite sure how to deal with them. While they often cause irritation, sometimes it's not enough to need surgery or medications. One of the best ways to help deal with and even fix...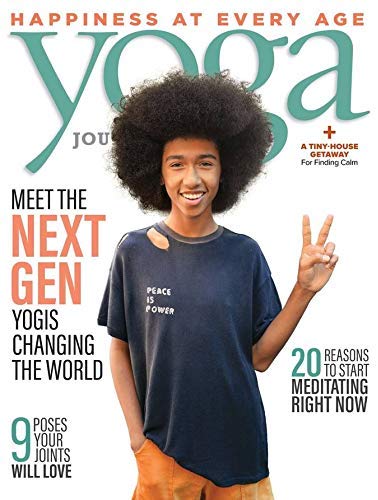 Get 3 Months on Kindle for just $1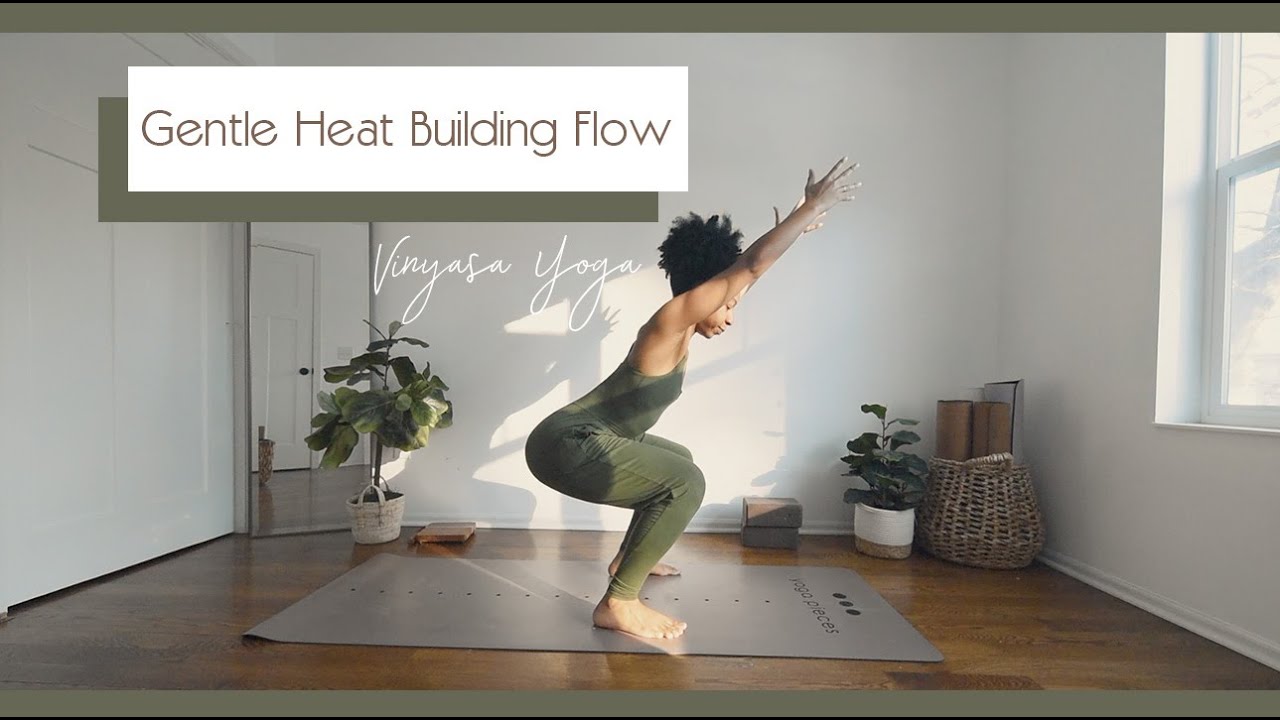 Hi Salted Tribe! Today's class is going to help you release tension and not just survive but THRIVE through the rest of your week. I hope you enjoy and as always, THANK YOU SO MUCH FOR YOUR SUPPORT!!! 🤍 Outfit by Imbodhi :...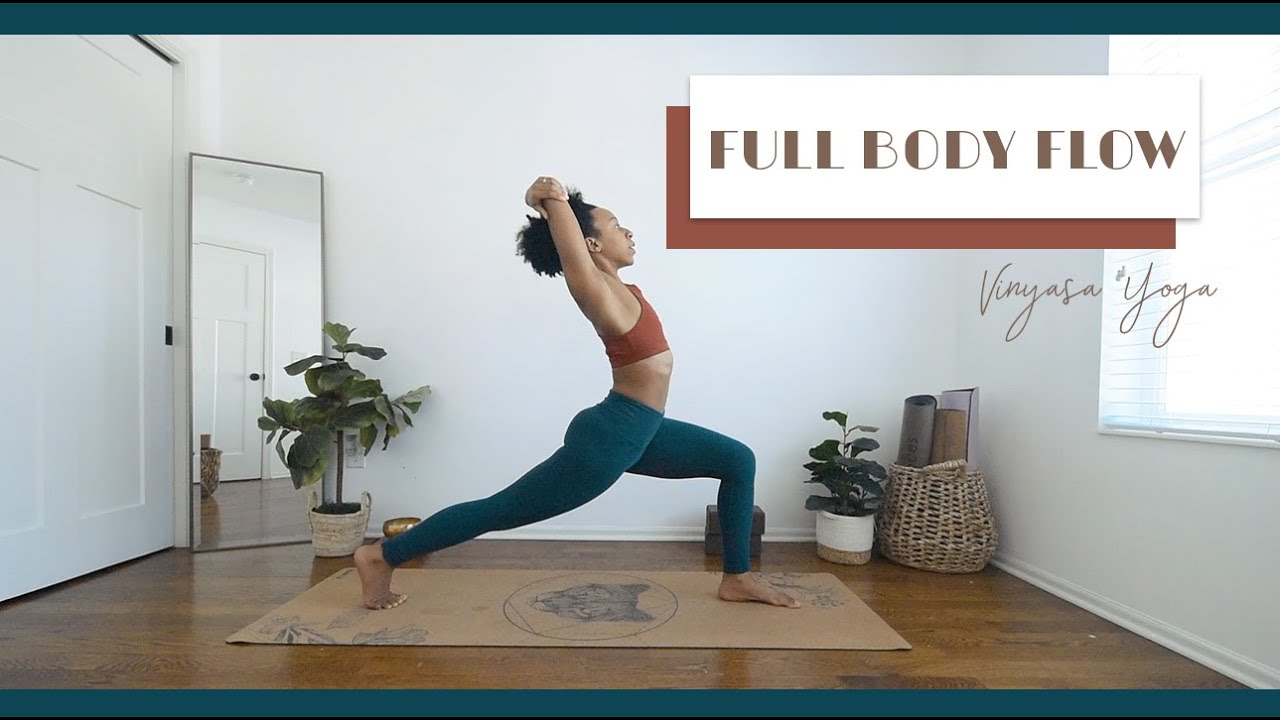 Hi Salted Tribe! Today's class is going to help you release tension and not just survive but THRIVE through the rest of your week. I hope you enjoy and as always, THANK YOU SO MUCH FOR YOUR SUPPORT!!! 🤍 Bra: Alo Yoga Leggings: Beyond Yoga Mat: Scoria World ⭐️ DONATE...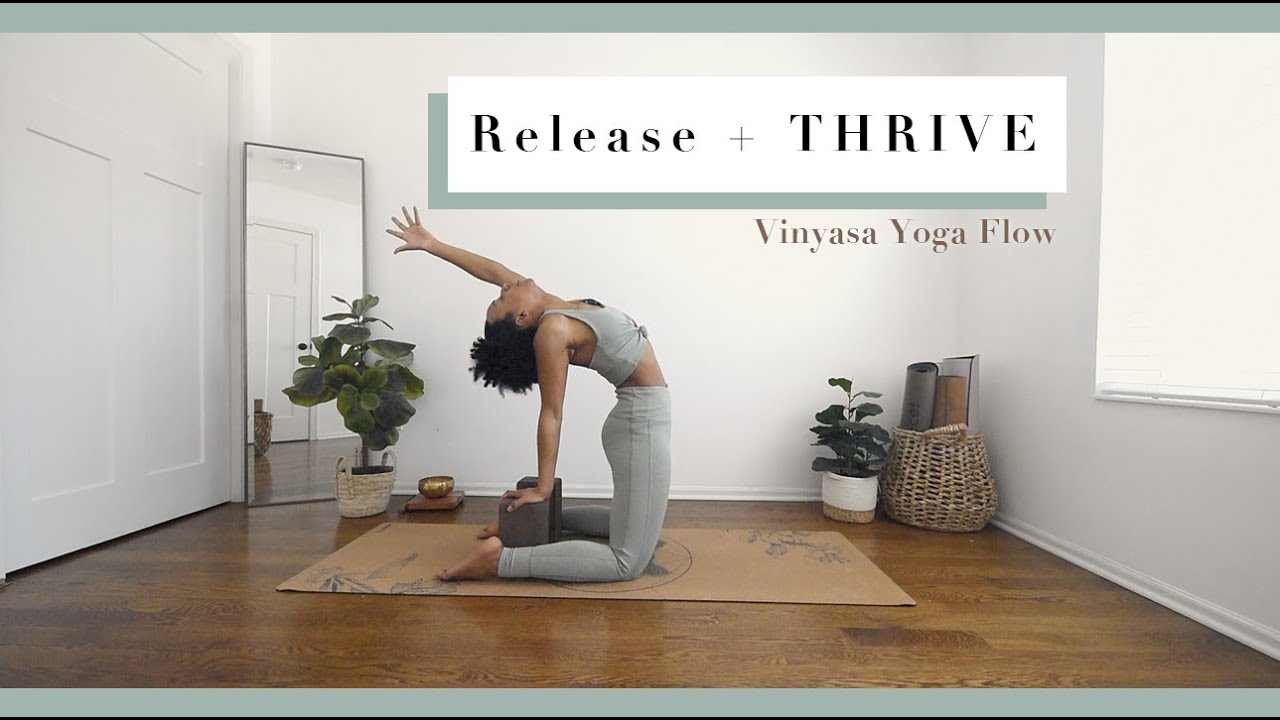 Hi Salted Tribe! Today's class is going to help you release tension and not just survive but THRIVE through the rest of your week. I hope you enjoy and as always, THANK YOU SO MUCH FOR YOUR SUPPORT!!! 🤍 ⭐️ DONATE HERE : gf.me/u/x2qq76 ( Copy & Paste in url box) Venmo...